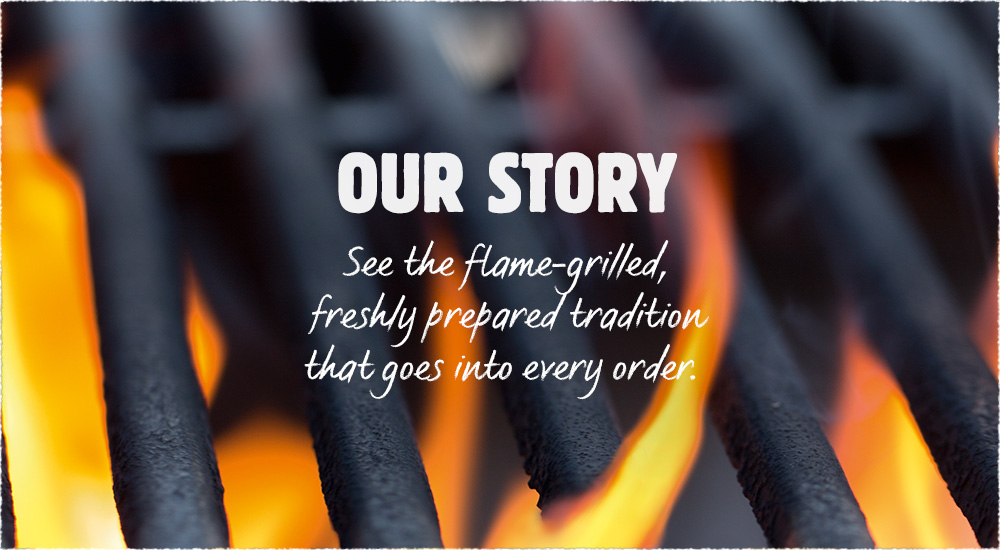 QUALITY & FRESHNESS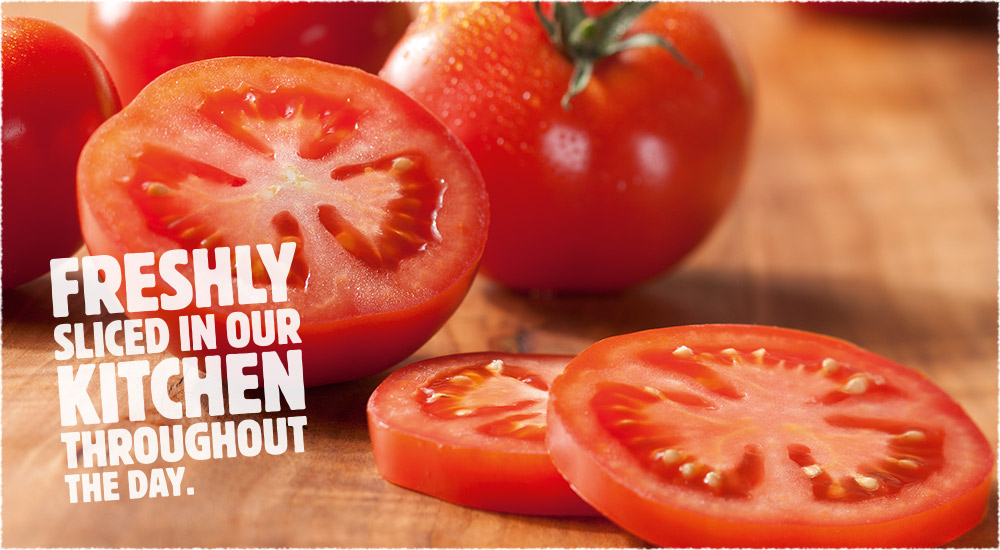 SOURCING OUR PRODUCE
To ensure that each BURGER KING® restaurants receives fresh produce we work with regional distributors, allowing us to serve the freshest produce to our guest. Every day, restaurant team members freshly chop and prepare our crisp lettuce, ripe tomatoes, and onions.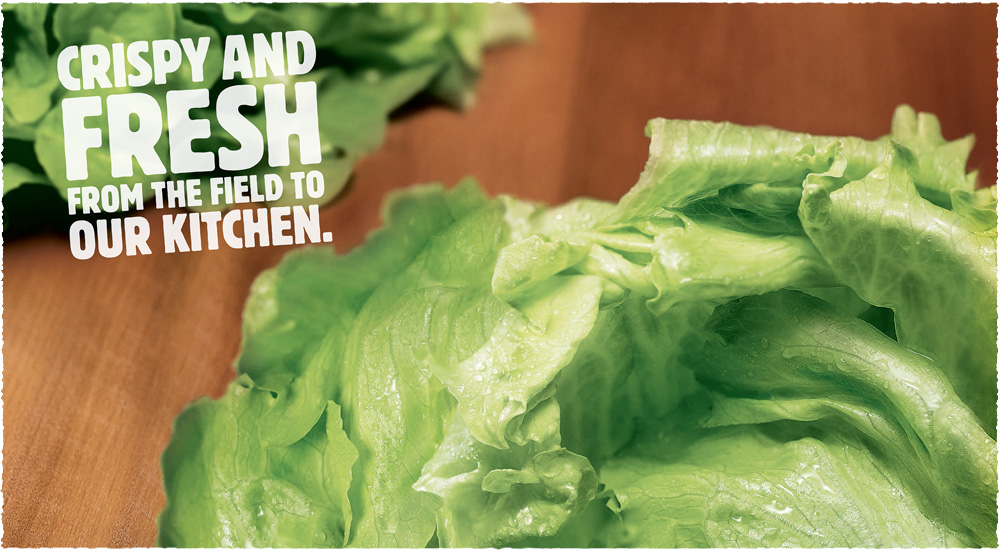 PREPARING OUR LETTUCE
Our iceberg lettuce arrives to most restaurants as a crisp whole head, then throughout the day it is washed, cut, and prepared for sandwiches.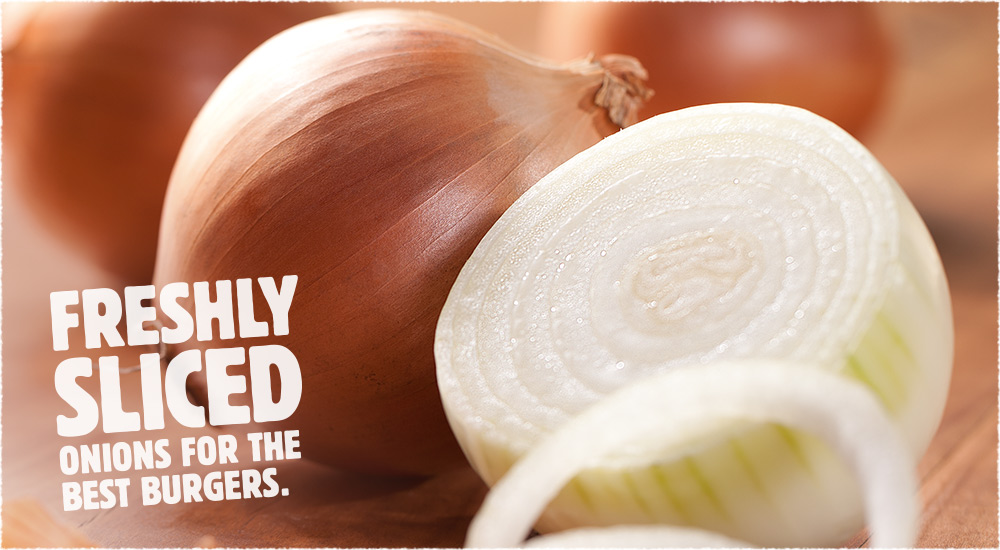 PREPARING OUR ONIONS
Our onions are delivered whole to each BURGER KING® restaurant. Each day they are freshly chopped and prepared for you.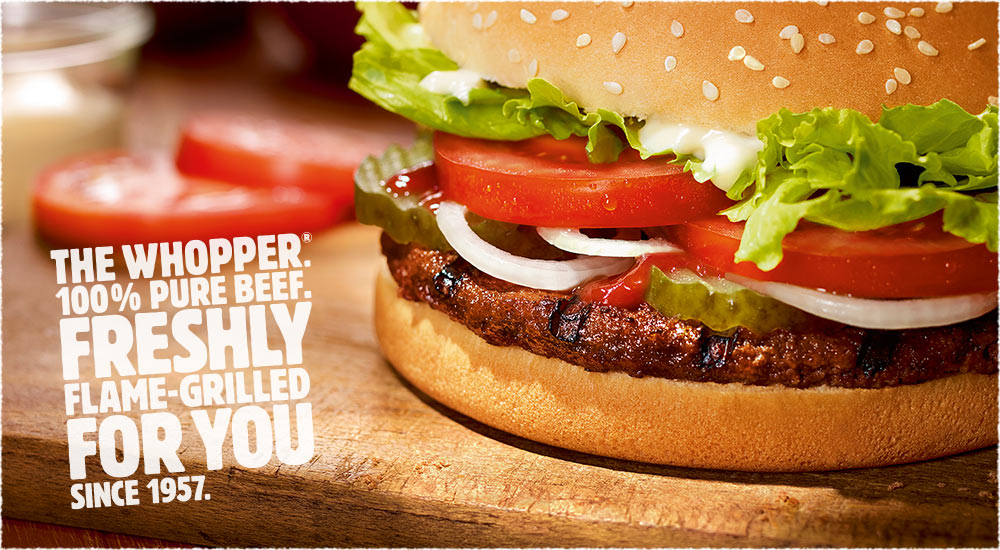 100% BEEF PATTIES
Each of our signature hamburger patties is made using only 100% beef. All patties are grilled on a proprietary broiler developed for BURGER KING® restaurants, then cooked over real flames. The grilling process last between 2 and 3 minutes, depending on size and thickness of the burger patty.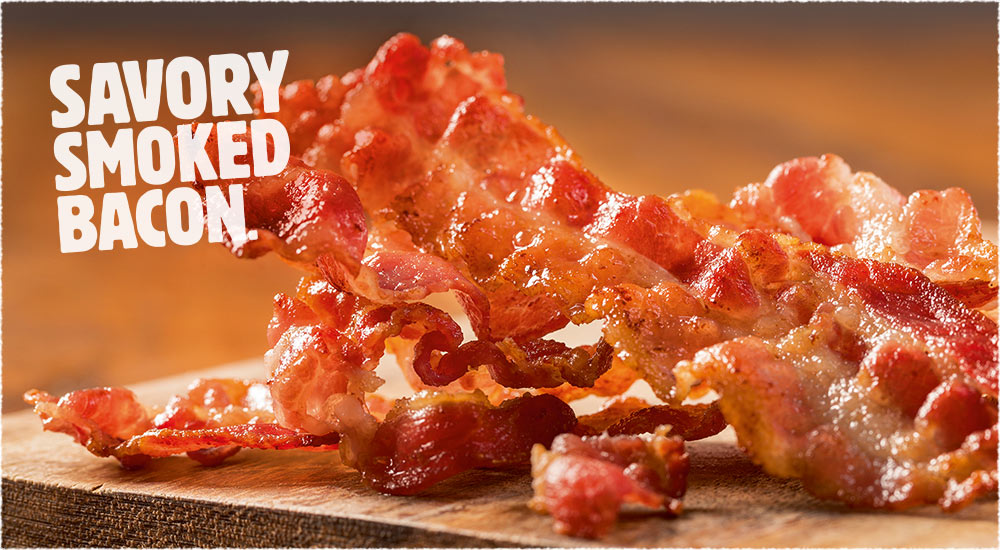 THICK CUT BACON
Our bacon is naturally smoked with hickory, hardwood, and never frozen. Every morning, BURGER KING® restaurant team members prepare our bacon for service throughout the day.